We take bookings for Diubaig House all year round. The main tourism season on the Isle of Skye (and Scotland more generally) tends to run from early Spring (April) to early Autumn.
Unless you are constrained by the school holidays, we would suggest considering coming to the Isle of Skye in either late Spring (May) or early Autumn (September, early October).
Coming to t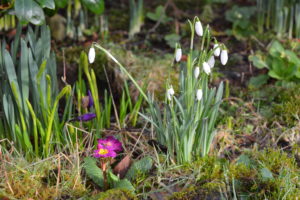 he Isle of Skye in Spring allows you to avoid the midges and crowds (of people!) but to benefit from the warmer Spring weather when all the seasonal businesses should be open. Again, by September the crowds will have started to quiet down, and the weather in September can be lovely. The later you leave it, though, the higher the risk of rain and the more likely that seasonal businesses are closed. It is also cheaper to visit outside of the peak summer months of July and August, and you'll benefit from our off-peak rates for stays at Diubaig House.
If you are coming to the Isle of Skye in the peak summer months, you will still have an amazing time. You will benefit from the longer days to fit in more activities and you will be able to combine your stay with other summer events, such as the Edinburgh International Festival or the Edinburgh Festival Fringe throughout most of August, o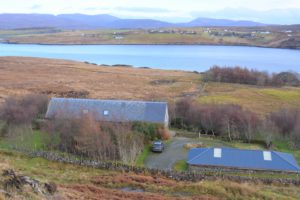 r the Isle of Skye Highland Games towards the start of August. We would just encourage you to plan your itinerary a bit more so you can avoid the crowds where possible, book any tours or excursions you might like to undertake, and bring some midge repellent.
[For midge repellent, the locals tend to say that the best way to repel them is to keep moving! If you want to buy some repellent to be safe, then the best chemical-based options contain either DEET or Picaridine – the latter is harder to find but less toxic. One of the best natural repellants is Avon's Skin So Soft dry oil spray (clear bottle with green, NOT the pink one), which is generally available in outdoor shops. Another great natural option is Smidge, which has been developed in Scotland; it works well but is more expensive than the Avon product.]